Yacht Management
"The Octopus Way"
Yacht ownership in Greece looks like a dream but it's just an almost casual decision. It's a common secret that Greece provides a great yachting destination with its safe seas, great weather, and of course countless islands.
If you want to buy a new or used yacht in Greece then, Octopus Yachting is your best choice! All you have to do is to decide and leave all the procedures to us. We can assist you even in choosing the right yacht depending on your needs, deal with all the paperwork and registration phase.
Yacht ownership in Greece is not only a hobby and pleasure matter. It can be a great business opportunity! You can enjoy your yacht whenever you want and when you don't, you can have an income by renting it! We'll be very pleased to have your boat at Octopus Fleet and take care of all the details.
Our charter yacht management programs can provide the most suitable way for you to reach thousands of sailing enthusiasts and get your yacht to work for you!
Why should I buy a yacht in Greece?
Great weather – Safe seas

Wonderful islands and so many ports to explore

Extended season in a "genuine" sailing destination

No VAT on yacht purchases

No Taxes for income coming from charters

Any UE company can establish a local branch in Greece

Setting up a Greek Maritime Company for Pleasure Yachts (M.C.P.Y.) is easy and doesn't require a fortune
Octopus Yachting can manage your yacht ownership and provide you with exactly the service you need. From a piece of professional advice on the right choice of a yacht before your purchase to the best charter yacht management you can enjoy in Greece!
You see… Sailing is our life!
Stop dreaming about it! Just make your move!
Contact us and let's get started!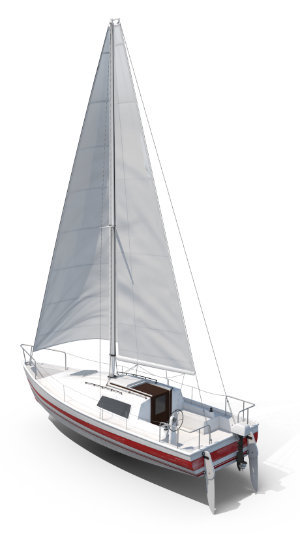 Do you own a yacht in Greece? Are you planning to buy one? Octopus Yachting is here to assist you. We can offer you the right guidance on choosing the yacht of your dreams and equip it properly.
Now you are ready to start enjoying your yacht!
Enjoy your sailing in one of the best sailing destinations in the world. You can then join our charter fleet and let your yacht work for you! No more sailing expenses, just pure fan and a business opportunity!
There is nothing to worry about. We can manage the crew and keep your yacht in a perfect condition.
And when you need to sail, your yacht will be more than ready!
Exclusive plan
Investors' choice for maximum profit
8-10% net owner profit out of yacht worth value
Zero owner engagement required
Financial plan (annual, 3 or 5-year)
Financial data reports (expenses, booked charters revenue)
Unlimited private use in low season or upon availability in high
Semi charter/Zero owner profit
Owner's choice for personal leisure with zero balance
Zero expense/income balance
Zero or minor owner engagement
Financial plan (annual)
Financial data reports (expenses, booked charters revenue)
Unlimited private use
Chartering only – CA package
Central agency chartering
Owner able to winterise the yacht
Income up to 18% out of yacht worth value
Octopus maintenance & equipment standards
Financial plan (annual)
Financial data reports (expenses, booked charters revenue)
Unlimited owner use in low season or upon availability in high
Maintenance package
Winter maintenance + Full time yacht engagement (optional summer support)
No income
Sail-ready yacht for owner
Financial plan (annual)
Financial data reports (expenses)
Terms
Chartering: Includes bookings and check-in/check-outs
Winter maintenance: Includes maintenance, spare parts, inventory retrieval (optional: upgrades)
Full time yacht engagement/management: Includes yacht promotion, mediation, ease of legalisation, accounting, marina and port authority procedures. Full time yacht monitoring and accountability, income/expense recording and registration. Participation in special discounted third-party pricing through Octopus.
Profit: Annual amount, net and clear from all expenses and Value Added Tax, out of the yacht's current value
Unlimited private use: It is restricted only up to the chosen chartering plan and income target
Call us Now @
+30 215 515 0995
info[at]octopusyachting.com